Description du poste

---
Élémentaire (6-11 ans)
Collège (11-14 ans)
Lycée (15-18 ans)
Temps partiel
We are looking for enthusiastic teachers to teach English to kids and teens, one to one or in small group settings at their homes and sometimes online. After school hours and/or all day Wednesdays and/or weekends. You must be able to communicate in French. We provide material and training. We aim for the Cambridge certifications. Please send it your resume.
Profil recherché

---
Experience teaching English as a first, second or additional language.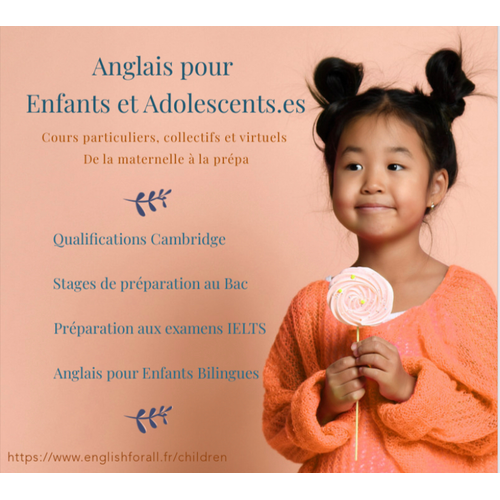 English for Kids
Type d'établissement
Centre de langue
Site web
https://englishforall.fr/children
Description
We are a small local agency that provide quality English lessons for children and teens.
SIREN
751026352